The Orioles are in great spirits in the dugout... they've just tied the game!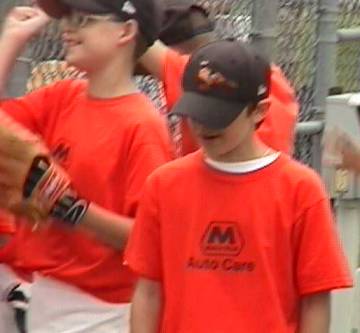 All RIGHT!! Another run in!
After another couple of very exciting (chilly, rainy) innings, the Orioles become first place champions for the 2001 baseball season!
Click below (on the Picture Gallery icon) to see some more pictures of the Champs!!

---
Baseball 2001 Pages
Pg. 1 || Pg. 3 || Pg. 4 || Pg. 5 || Pg. 6