Jeanna's Birthday Celebration 2000

September 3, 2000
We went downtown to celebrate Jeanna's favorite way-- shopping, at Circle Center Mall!
Following the shop-till-you-drop fun (actually, it was shop till the stores close-- Sunday at 6:00 p.m.), we had dinner at The Old Spaghetti Factory.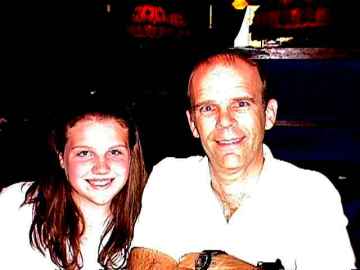 Jeanna and Jay are shown here awaiting dinner.
After a nice dinner, we're ready for a carriage ride in Downtown Indy!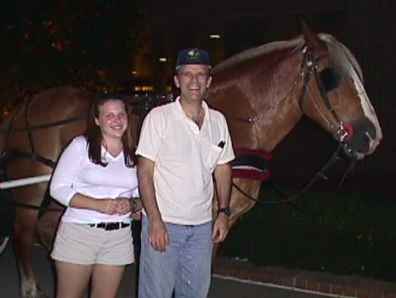 Jeanna and Jay make horse Chet's acquaintance before hopping into the carriage.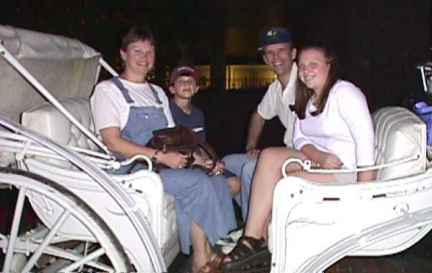 We're ready to ride!

Click here for more birthday photos.