While Jeanna was excited about her first homecoming dance, Joseph was excited about climbing trees, using his scooter, and playing defense in his first football game (which was held September 10, 2000).
Here are some "tree shots"!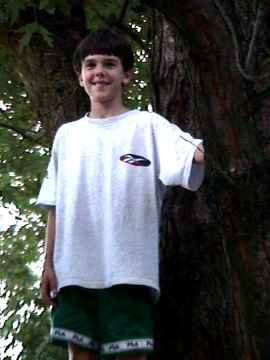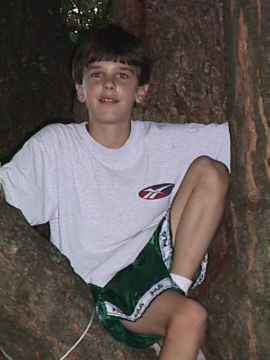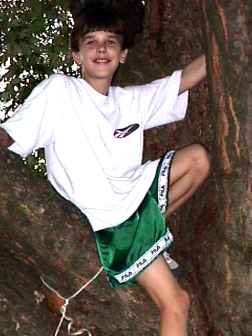 Ah, what a great view!

Stay tuned for football and other fall 2000 milestone shots in this 5th grader's life!
Back to Milestones and Memories Page
Back to Jeanna's Homecoming Moments Page