The ???th Annual Beech Mountain Extravaganza (AKA The Show)
Page 3...

Let's see...where were we? Oh yes, we were just ready to call her royal highness to the stage to impart some of her wisdom with us! And here she is, in all her glory!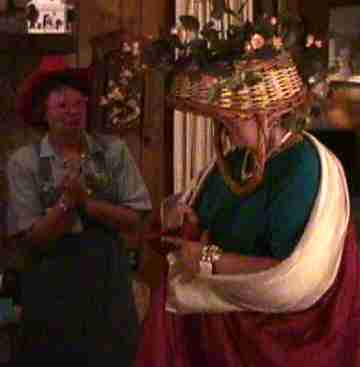 Yup, she's there under that humongous hat and royal cape!
And who will join us for our show's grand finale, a tribute to Bumps?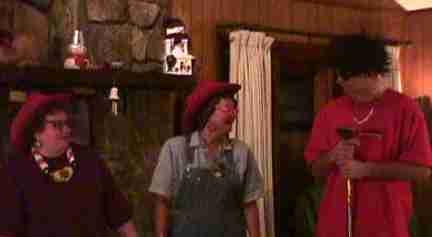 Well, doggies, it's none other than that urban legend himself, Richard Roundtree, (going right along with the country western theme?!?!??), inviting Mimsy and Muffett to act as his backup singers for a rousing rendition of the "Shaft" theme song, sung in Bumps' honor!
Who loves ya, Bumps (and Bammy, of course!)? WE DO!
Thhhhhhat's all, folks! Auditions will be held soon for next year's blockbuster show! Anyone want to write it??