The ???th Annual Beech Mountain Extravaganza (AKA The Show)

Surprise...new hosts and participants again this year! You never know what's in store till the show starts and unfolds!
This year's hostesses were aided greatly by their guest hosts. Mimsy and Muffett flew in from London, subbing for Judy and Marilyn Sweeney. Joining M. and M. were their newfound "hill friends", Stucky and Lucky Haney! The theme (when occasionally followed) was Country Western, with a British touch provided by a very special guest, the Queen Mum herself! We'll let the pictures tell the rest of the evening's (weird) story!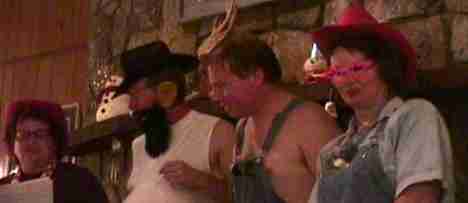 Shown, left to right, in all their glory (?!?): Mimsy, Lucky, Stucky, and Muffett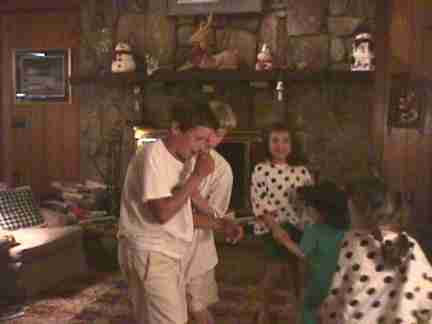 When Lauren and Caiti danced to "Blue", they were soon joined by enthusiastic audience members for an interactive number!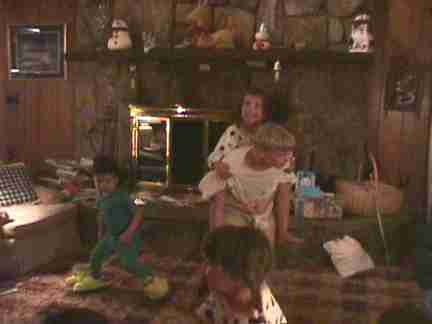 Even Cowboy Ryan joined in the fun!
Amy and Jeanna led us in a line dance to "Boot Scootin' Boogy!"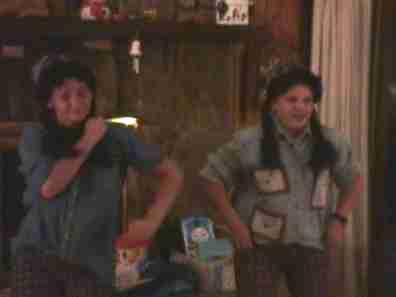 Ain't they just the cutest thangs?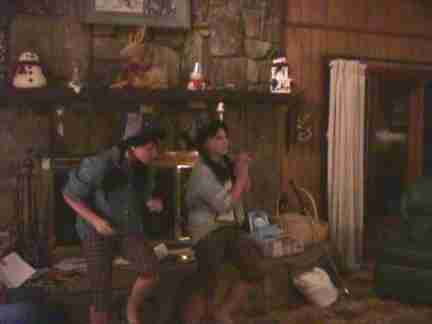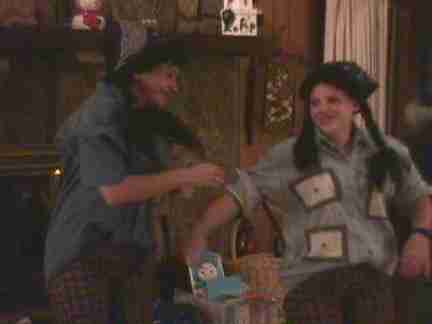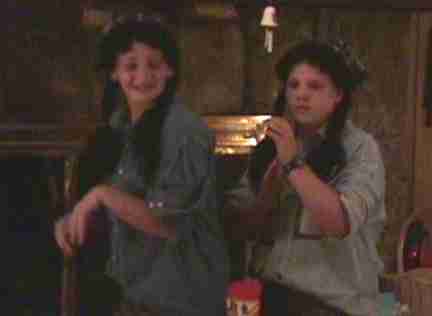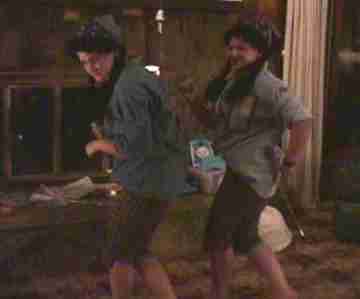 Thank ya, gals!! Is y'all any relation to Stucky and Lucky, what's pitchered on the next page?

Yup, y'all can click here for some pix of Lucky, Stucky and more, from The Mountain Show 2000.