More Thanksgiving 2000 Pictures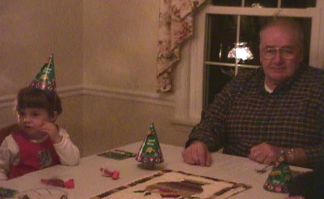 Allie and Papa enjoyed Ryan's birthday/Thanksgiving celebration too!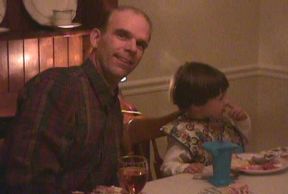 Jay enjoys his place of honor next to Allie.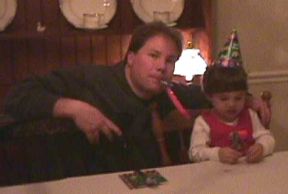 Tim is as much of a kid as any of his kids, don't you agree? (Even if he turned 40 7/30/2000!)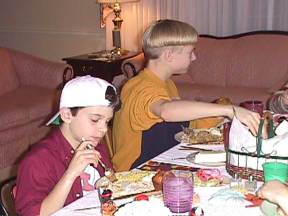 Dinner and conversation at the younger folks' table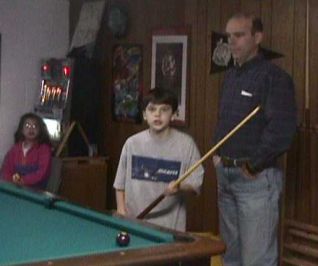 Playing pool is always a fun pasttime when we visit our favorite Cleveland cousins.
More Thanksgiving 2000 pictures (Click here.)
Back to Thanksgiving pictures, page 1
Back to Milestones and Memories