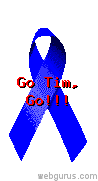 Yes, indeedy, folks, on July 30, 2000, brother Tim Smith did celebrate his 40th birthday! Another milestone! Here are some "scenes from a birthday"...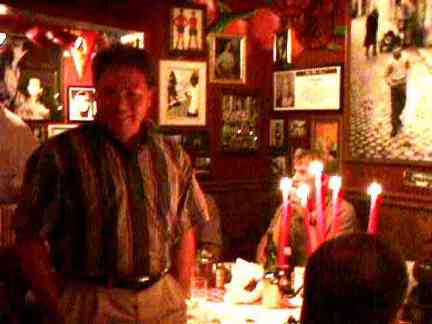 Megan surprised Tim with quite a party at a great Italian restaurant on the eve of his 40th birthday! Though he knew they were going out to dinner with his sister, Deb and brother-in-law, Jay, he didn't know there would be many other friends awaiting his arrival at the restaurant! It was a wonderful night!
After dinner, the gang went to Patty and Greg's for cake and liquid refreshment! Here's Tim, blowing out the candles on his birthday cake!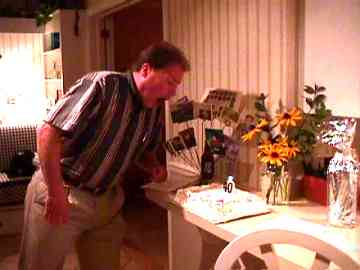 Tim is shown below with wife, Megan, who masterminded the surprise party!