Milestones and Memories, Page 2
More Dance Pictures!
June 4, 1999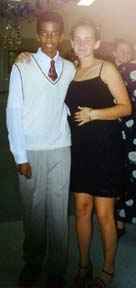 Amy is shown here
with her good friend, Courtney Goodwin.
They have been friends since grade school.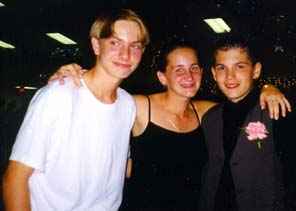 T'was a hot night in the old town... I mean cafeteria...
and a lot of the boys took their shirts off to cool down!
Steven, Amy, and good friend, Andrew are shown here.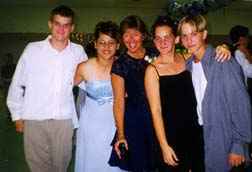 John, Angela, Amy's favorite teacher (Mrs. Toplin),
Amy, and Steve take a break from dancing
to pose for a picture.
More Milestones and Memories Pages will be posted...
Give me some photos and watch this space!
---
Back to Milestones, Page 1
Milestones and Memories, Page 1 and More Dance Pictures were created 6/12/99
by Debbie Reale