Sisters' Reunion 2001

From April 4th through April 8th, Deb and Ann visited Florida. We stayed at Patty's sweet abode in Royal Palm Beach, and traveled north to Bumps' and Bammy's to visit with them and with Vick.

The photos provide a glimpse of the good times we had in Wildwood, at Continental Country Club, while visiting Bumps, Bammy, and Vickie.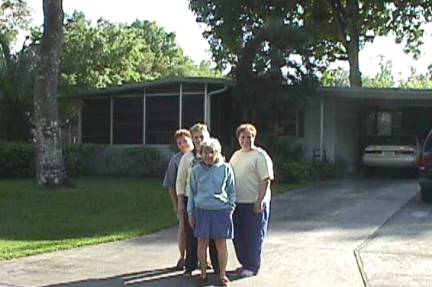 Deb took this shot of "the gals" in front of Bammy and Bumps' house, to give the cousins who haven't visited for a while a look at their home.
Now for a more up close and personal shot!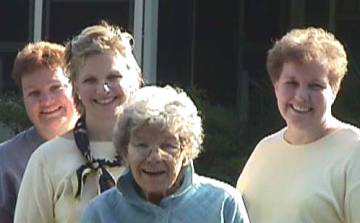 Left to right: Patty, Ann, Mom (Bammy), and Vick (Sister Jean Ann)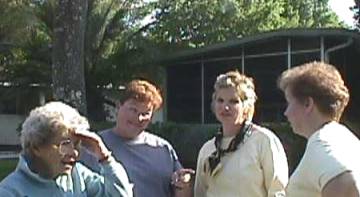 Hmmm... are they discussing dinner plans? How about Sonny's?
Click here for a few more Florida 2001 pictures.