And Yet More Pictures from our Cleveland Visit, November 2000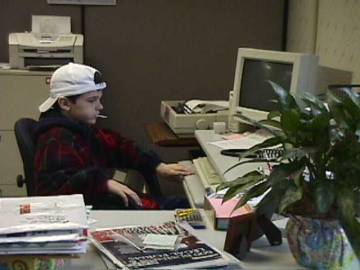 We visited Uncle Tim's new office and warehouse as our weekend came to an end. Joe is shown here in the receptionist's work area.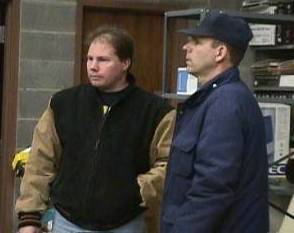 Jay shows Jay the "lay of the land" in SJTEnterprises' new warehouse.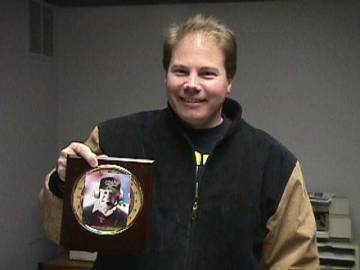 Tim shows us the picture he's "decorated" with darts! He has it in his office.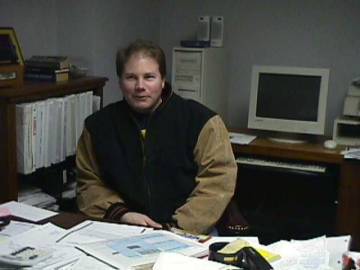 Such a busy guy, the boss is!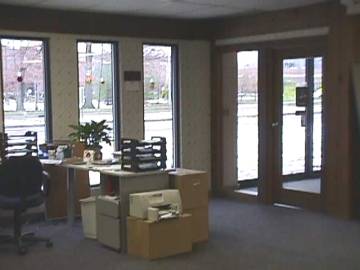 Another shot of the reception area in the new office.
And the waiting area...
Pretty nice digs, eh? Wishing you all the best in your new office, Tim!
---
Take me to Thanksgiving 2000, page 4
Back to Thanksgiving 2000, page 2
Back to Thanksgiving 2000, page 1
Back to Milestones and Memories Link Page
---